Software To Recover Corrupted SD Card and microSD Card:
Download CardRecovery for Windows
Case One: I am writing this to thank you for creating this product! A couple of weeks ago I was on a cross country camping trip with my family. I had been taking pictures constantly as this was a unique trip for us: we traveled from western Washington to the eastern end of Michigan and then back to Washington, camping along the way and stopping at several national parks. I am a mother of two and an outdoor photographer. As you can imagine, I had already taken over a thousand pictures by the time we reached Badlands National Park. I had been taking great care to get my photos loaded onto my computer and making sure that they had loaded correctly before using the card again.
Our day in the badlands was incredible: the lighting was perfect, we saw a field full of prairie dogs and baby goats. I took over 300 pictures in that afternoon. While in the car on the way to Sioux Falls, the battery on my computer was running low so I was in a hurry to get the pictures copied. I failed to make sure it was loading correctly and believed the computer's message saying the files had been copied correctly. After reformatting my memory card I discovered that they had not copied. It was a very bad hour in the car. My husband offered to turn around so I could take new pictures. I sat and cried. Then a friend that saw my Facebook post suggested your product as she had done the same thing on her trip to Australia and was able to recover most of her pictures.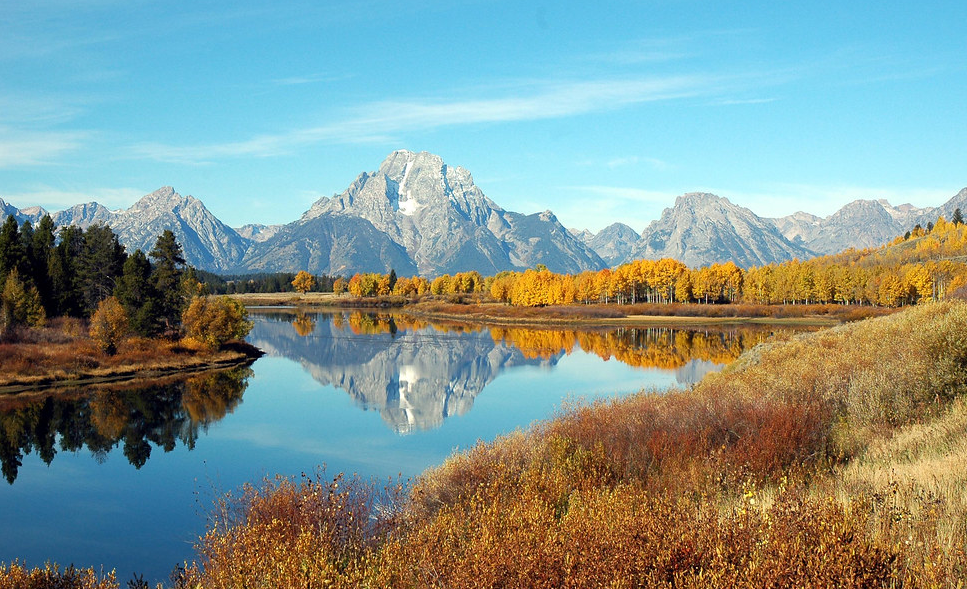 Not willing to hope too much, I found your website and began the free trial to see if any could be saved. I was only hoping to recover some of the pictures I had taken of the kids. After purchasing a car charger for the computer, we sat in the parking lot of a gas station with the phone's hotspot turned on and waited. To my relief and astonishment, not only did your program recover all of the pictures from the Badlands, it also recovered all of the pictures I had taken at Devil's Tower, Bighorn National Forest, Yellowstone and Grand Teton National Park. Your program rescued my vacation which was quickly turning downhill. We ended up having a fantastic time visiting family and then returning via a different route to Washington.
So, in conclusion, THANK YOU!
Note: pictures in this article are not from the customer. They are from online image libraries for your reference only. For customer privacy, CardRecovery software does not send any files out of user's computer.
Case Two: While on holiday I was backing up several days worth of photos to my laptop when Windows through up an error saying the card no longer existed. I put the card back in the camera which said the card was unformatted. I found several methods of recovering photos but they sounded as if they could either damage the card further or involved downloads of Linux ISOs – not practical on the limited internet access I had on holiday. I tried the free trial of your software and it found almost a 1000 recoverable images including deliberately deleted files and importantly all the ones I had lost. I immediately paid for the full product and now have all my photos back. I've learnt 2 things – backup each days worth of photos and keep a copy of your software with me. Thanks!
Case Three: After taking over 200+ photos on our week's vacation to OC, MD, I went to review all the photos on my Fujifilm FinePix20 the night before we left, only to find just the last 10 photos on there & NOTHING ELSE. I was beside myself!! Basically, I cried myself to sleep that night & on & off the whole next day. I contacted Fujifilm Monday morning & they were NO HELP at all. The guy on the help desk phone was clueless & said that I probably accidently formatted the xd card & the photos were destroyed. He gave me an 800# to call & said they might be able to help me, but it would cost 100's & I'd have to mail them my xd card. Not an option. I did a Google search for data/card recovery software & came across this sight. My husband was able to retrieve all but about 10 photos.
More Details Regarding How to Recover Photos and Videos from Corrupted/Damaged SD Card