By mistake, i deleted my whole card that had 288 photos and videos on it. I hit delete on the camera and they were gone. Tried about 8 different Mac and PC programs and they would not read the 32gb SD card by SanDisk that was in my FujiFilm XP80 … I found this program was the only one to read the card. It was worth the $40 to get the information back while i was on vacation. Thank you for a great product.
I just like to say thank you, everything was done in 10 minutes. Recovered my accidentally deleted unique videos, they can't be recorded again. Not to mentioned that I did try with another software – didn't work – Thank again.
With much trepidation, I bought your program after trying three others. One of those got me back a few scenes from a wedding but not near enough to make a needed video. I held my breath and paid the money. I can't begin to tell you how happy I was to find every scene back so I can edit the wedding the bride is waiting for. You guys rock and you saved my bacon as they say. This was all for a free wedding but so glad that I can save my good name which I have had for 20 years now. Thank you for making such a robust awesome program. When I discovered that all that video was gone initially, I was visibly shaken and thought I would have to break the bad news to the bride that somehow her video was gone. I had the good fortune to talk with a photographer that told me that there was software out there that can recover info from SD cards and I will never be able to thank her enough for letting me know. I know how important client testimonials are and this is my heartfelt one for your awesome company. Thank you just doesn't begin to cover it. This was well worth the money I paid.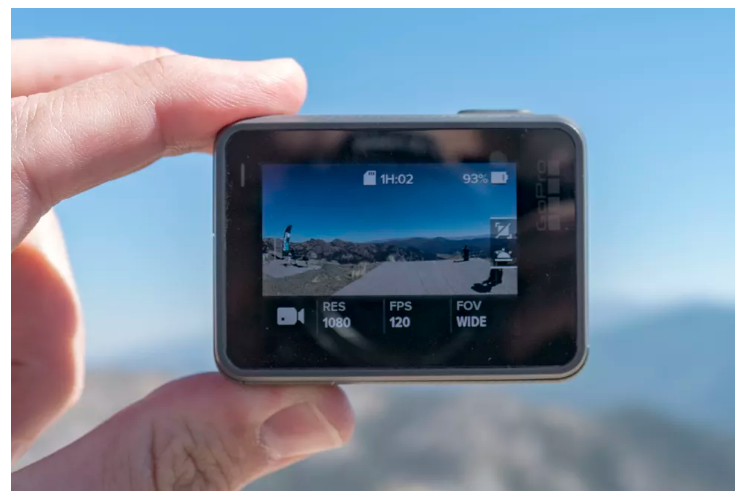 I bought your program yesterday and it worked perfectly! My SD card in my GoPro was corrupted and it wouldn't even show up on my Mac. Your program found. You saved over 800 pictures and 5 videos from my trip to France, Germany and Czech Republic. The pictures were once in a lifetime moments. I am recommending your software to all my friends.
Thank you, Thank you, Thank you!!!!! I did a wedding shoot and accidentally deleted all of the files. (don't even ask). You saved me from total disaster. The product did exactly what was promised and was easy to install and use. I'm now your biggest fan but hope I never need you again!
I just feel like I need to express my sheer gratitude and thankfulness to this program and you all that have made it possible! And making it relatively inexpensive, SUPER user friendly, "no-nonsense" software! THANK YOU TO WHOM IT PERTAINS! My life would not be the same if I had not chosen this particular recovery program!
THANK YOU. I was using an SD card reader in my Android phone, with the photos taken from my digital camera (I wanted to upload some to Facebook during my trip), and the phone somehow totally screwed up the card. I thought all the photos of my England trip thus far were lost. I tried another program before yours and it wasn't able to recover nearly as much. Your program got almost all of the photos and even some of the videos, once I used the program you recommended to repair them. So thank you SO MUCH for saving my memories of my trip!!!
literally this software saved my life!!! I had come back from a family trip and five minutes into trying to save my pictures to my computer from my SD card they all got deleted. I seriously thought i was going to die i had taken so many pictures. I'm not kidding when i say this software is amazing and pretty affordable compared to the other ones that i was looking into. I did try another software but it couldn't recover any of the pictures.
Thank you so much!! I was surprised to see that it worked! As I am sure you hear all the time, this was a life saver!! LOVE IT!!
What a TOP bit of software. Had just done a photo shoot of my football team (Rotherham Utd FC) 1st team photo along with individual photos of players & also with Club sponsors and the directors. Got home to put them on my computer to edit them all, when I hit the delete button by mistake. All gone off my card. Looked on the internet and found this website. Easy to download and retrieve all my photos.This software is worth every penny. A BIG THANK YOU to you all at CardRecovery.