WOW!!! I have never had this happen to me before. I recently started shooting rock concerts with a quality camera, my Sony a37 digital SLR. At a concert there was 5 bands, I took over 600 shots. It was late when I got home, (1 am) I downloaded the pics, (what I thought were all the pics) formatted my memory card in the camera and went to bed. The next morning I started to post them to the bands FB page. After posting the first group and started on the second group, I realized I had the wrong groups name and to my horror, realized the pics of the first two bands were not there. I had no clue what happened, I Googled looking for help and came upon the CardRecovery web site. I Downloaded the trial and there were the missing pics. I could not purchase these program fast enough! You talked about relief!!! The price of this program is very reasonable, actually dirt cheap for what it did for me. Thank you CardRecovery. I will be telling everyone about your program.
I never thought that I could ever recover my daughter's baby pictures. As I was transferring the pictures from a Micro SD card into a new hard drive to back the pictures up, my computer froze and I did something that I have regretted for over a year, I pulled the SD card out before the process ended and thought I lost everything. The card would no longer read and kept giving me error messages. I gave up trying but I kept the memory card for some reason. Fast forward a year and I come across this website for recovering data from SD memory cards. I gave it a shot and now I have all of my data back. Recovering baby pictures and videos of my daughter's first steps and her cries is just priceless. Thank you so much for creating this software.
I am just so happy, it's hard to describe. I photographed a wedding, and all photos, more than 1000, suddenly disappeared, when I tried to download them to the computer. I went through shock, panic, apathy, and then I did some research and found this program. I got almost all the photos back!!! It feels like a miracle, it really does work! Thank you so much!
I was able to save all my daughters' First Communion and 8th birthday photos after accidentally formatting a SanDisk card. You have a wonderful product!
Many thanks guys. Managed to rescue all photos from my 60th birthday bash! Memory card was not readable. Thought $39. Very reasonable. Thanks again!
Just wanted to say this software saved my life on a SD card from a wedding that had been formatted. I have no idea how it was able to find the 200 CR2 files I was missing, but it did!! Thank you so very much for such a great product!!
WOW! Just WOW! I tried other application, which only succeeded in restoring filenames, but not the actual contents. When CardRecovery, during the scan, was showing me actual CAMERA data, I knew this was going to be extra special! Over 900 photos restored! I'm so happy that CardRecovery succeeded where apparent "leading" competitors have failed.
You guys saved all my files thank you so much. i had over 5000 files and it handled it no problem.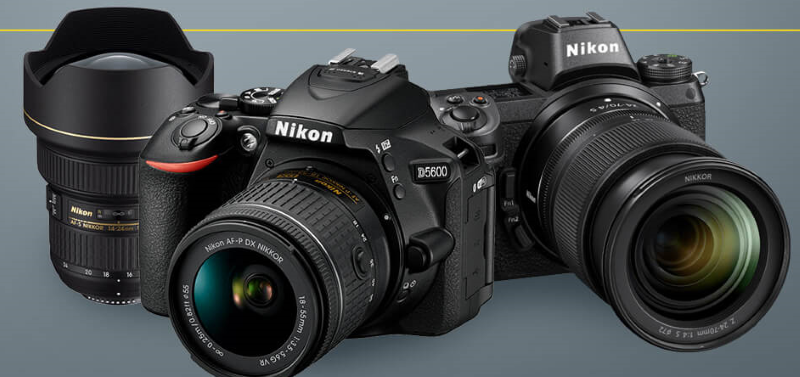 I'm gonna keep it simple. This is amazing and saved my business. I'm a pro wedding tog and just had a 16 GB card of unreplacable images on it (Nikon NEF raw files, about 350 images). I was in bits i had used an older version but no luck then looked at the website to notice the new software supports new Nikon Raw files cant say enough about how good this is.
I have searched for 2 years for software that would fix my corrupt videos. I tried over 13 software programs before finding CardRecovery. WOW!!!
The software found & fixed my video files quickly. No problem. It's the best and also cheap. Highly recommended.
I wanted to thank you for this amazing customer service!! I am a professional photographer and your software has saved me twice now. I will be recommending your software forever! Thank you, Thank you:)
Just downloaded the software. I inverted format my CF and lost all 600 photos. I was able to recover all photo from the CF card. Thanks for the great software, highly recommend this product to anyone. It's a lifesaver.
I accidentally deleted the pictures from the my camera's memory card and had to search for a good photo un-deleting software to recovery my pictures. I first tried a different company's software that had good reviews on the internet. It only recovered 114 images and around 20 were not visible. I then tried CardRecovery because it specifically advertised helping photographers and I was amazed. It found 844 images on the memory card and it was fast compared to the other software. This is a great investment for a photographer.
Yesterday I thought all my trip pictures of the Netherlands and Belgium were gone forever!! Then one of our granddaughters found out about the card recovery program that you had. Another granddaughter installed it.
Thanks to you I have all our pictures back. What a great product.