Related Article: How to Recover Deleted Pictures from SD Card – Software Download and Usage
July 2nd I traveled to Washington D.C. by bus and airplane from Central Missouri with an organization called "Honor Flight" I was a guardian for two Korean War Veterans and spent 25 hours with them traveling so they could see their memorials and honoring their service. I came back home and inserted my photo disk into my computer to view the pictures. I kept getting an error to reformat the disk. I placed the disk into another computer – same error. I placed the disk back into my camera – couldn't see any of the pictures I had taken. I was heartbroken. I began looking online for a solution and found your product. THANK YOU. I was able to retrieve all of the pictures that I had taken of them for them. These folks are REAL heroes and now I can give them photo memories of THEIR day. I will recommend your product to others. You have made my 4th of July 2013 celebration week happy again. God bless America and thank you for your product.
We've just spend the whole day at a classic British car event in Waalwijk. I had made more than 165 photos. At home I entered my SD card all pictures were still there. Started copying and it crashed. Everything was gone. This piece of software saved the day, recovering all that was lost. Kind regards from the Netherlands.
I accidentally deleted Christmas and prom pictures!! Had NO idea you could retrieve deleted pictures. After doing the research, I was still skeptical because I had continued to use my card to take pictures and that reduces your chances of being able to retrieve pictures as new pictures could be stored over old ones. I had nothing to lose so I tried the software and I couldn't believe I was able to get 100 of my Christmas pictures back and the prom pics, too!! Also, I want to mention the evaluation version allows you to see a small version of the pictures the software is able to retrieve and the pictures looked very distorted and I was concerned about buying the software if the pictures were going to look distorted but I did it anyway and the pictures were fine. Worth every penny!!
Thank you for recovering over 100 photos from my daughters trip from camp. The memory card said 19 pictures on the camera, but after doing your download, we found over 700 pictures on the card and all the priceless photos of a once in a lifetime teen trek!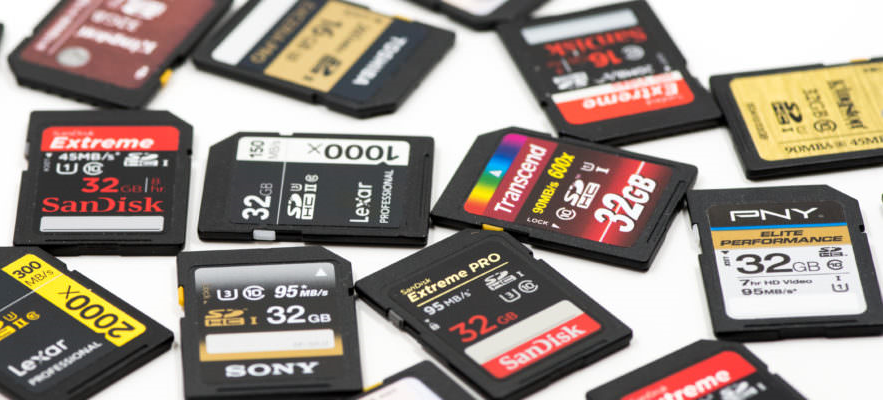 Wow! what great software. I tried three other apps before trying this one. All the others were unsuccessful at recovering the photos and videos from the memory stick which my son in law brought to me for help. Five years of irreplaceable photos of my grand children were recovered. No one knows what had happened but the name given to the card had also been changed to random characters. Don't bother with any other software; this is the one you want.
I have never posted a testimonial on the internet before but your program exceeded my expectations and I felt that it was important to add my experience to your web site. I made the mistake of using an SD card that had been previously used in another brand of camera. Although I could see the review pictures of my husband's surprise retirement party on the camera screen, the card showed either no pictures or scrambled character file names (from drive using camera or using direct card reader). The files with scrambled names could not be copied to my computer and I was unable to rename them. I found the your web site but was skeptical about downloading from the internet. After reading some of the of the testimonials, I tried the free download and was relieved when the internet security program installed on my computer popped up to give approval for the application. Almost all of the photos were able to be retrieved (only a few were corrupted).
Thank you CardRecovery! The process was simple, easy and well worth the money! I accidentally formatted the memory stick to our first family vacation…Included our kids first flight, first beach experience, first Disney Cruise among many more memories! Thank you for saving our memories!
You Rock! Please feel free to use my testimony for marketing purposes, if necessary. You guys seriously rock. Thank you.
Thanks for your advise as I tried using my camera as the card reader and card rescue program picked it up and I managed to get 213 photos off of the card. I can't tell you how happy i was when this worked and can't thank you enough for your support. i would certainly recommend this software to anyone that had the same problem as myself. Once again I can't tell you how happy I was to see those holiday photos.
This software SAVED THE DAY! My camera connection deleted 815 photos from my kids' birthday party, school and sports functions, mother day etc. I did frantic online search, found your site, read the testimonals and 40 minutes later I have my 815 photos! THANK YOU!!!!!!
Thank you so much! Just deleted pictures from graduation yesterday and recovered 348 out of 350! Easy process. You don't know how happy we were to get these back! These are truly priceless and the cost was well worth the pictues! Thanks again!
Thank you a million times over and more. Your amazing software just recovered 300 images from a wedding I shot last week. I thought that I had backed up both cards on my PC and external hard drives, but 300 files didn't get transferred, all the shots from the church were missing. I had formatted the card and had even shot another small job on the same card. I was able to recover nearly all the missing images, and the couple will never know what happened or that there was ever any issue with their wedding photos. I thought I was going to be sued, or have to pay to set up the wedding shots again. You're software is worth every penny and I would have gladly paid ten times the price to recover the image. Thank you again. Absolutely amazing. [Related Article: Recover Formatted SD Card]
THANK YOU VERY MUCH. THIS SOFTWARE IS THE VERY VERY BEST. IT RECOVERED EVERYTHING I HAVE IN THE MEMORY CARD INCLUDING VERY OLD IMAGES, FROM EUROPE VACATION TO USA….. OVER 6000 IMAGES…. TRULY A GREAT PROGRAM…. I HAVE TRIED MANY SOFTWARE, INCLUDING ONE THAT I PAID FOR SINCE THE COMPANY CLAIMS IT IS THE BEST… CARDRECOVERY IS MY LAST RESORT…. I CANNOT BELIEVE IT WORKED… PREVIEW IMAGES IS PERFECT EVEN AFTER I COPY THE WHOLE FILE TO MY BACKUP HARDDRIVE. I CANNOT THANK YOU ENOUGH…. YOU SAVE MY DAY… I AM VERY HAPPY AS WELL AS MY HUSBAND.
I would like to express highest gratitude for this masterpiece of software, and also it save my life too..I accidentally deleted 1000pcs of my honeymoon pic and my wife warned me to figure ways to get it back, with this genius software i manage to recover them all and now she smile again. nothing is worth more than her happy face. Thanks a million!