SD card has a large number of users, and the SD card data loss is one of the common problems we often encounter when using SD card in a camera, video camera (e.g. GoPro, DJI Drone), Android phone, or computer.
The following tips help you avoid SD card corruption and data loss:
When importing photos from the SD card on your computer, be sure to safely eject the card on Windows.
When the battery power of the device is insufficient, do not write any data to the SD card (e.g take new pictures, record videos) to prevent data loss.
Do not remove the SD card or shut down the system while the read/write operation is in progress, otherwise, it may cause damage to the card.
If you suspect a memory card is not in good condition or damaged, purchase and use a new memory card.
Use the original camera battery to ensure power stability.
When inserting SD card into the device, pay attention to the direction and make sure it is on the right side.
Before running the Format and Delete All operations on your camera, think it twice and make sure that you do not need all the pictures on the card because they will be wiped completely. In case you need to recover deleted pictures from a SD card, CardRecovery is a solution.
Avoid using or placing the memory card in high temperature and high humidity environment.
Some cameras (e.g. Nikon) have 2 card slots, you may enable the backup option in the camera option menu. The camera records each picture to both cards. This option gives you some extra security — should one card fail, you have a backup on the other card.

Backup, Backup, Backup, always backup your pictures to your computer or an external hard drive regularly and frequently.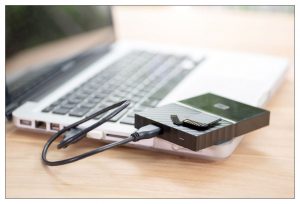 Although the reasons for SD card damage are different, once you discover the problem of photo or video loss, first thing of first, stop using the card before recovering them, and take the memory card out of the device and keep it in a safe place, until you can find a computer to run some reliable data recovery software to recover the files from SD card.
CardRecovery software is a data recovery software specially designed to recover lost photos and videos from SD cards. Once you have data loss on a SD card, It's worth a try.