Recover Deleted Photos from SD Card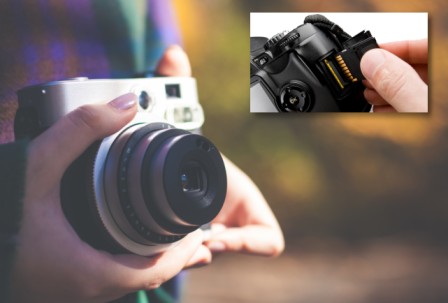 Deleted photos, or video files from a camera SD card accidentally without a backup, then realized that you need the deleted files? That happens. It is not easy to re-take the pictures that you have lost. Some cases, you may need to drive a few hours to get to the place, a long flight to a different country, or a wedding photography session that cannot be possibly redone.
Unfortunately, cameras usually do not provide a Recycle Bin like desktop computers that you can get a chance to regret and easily find and restore your deleted files. But you may already know that deleting a file does not actually physically destroy the file. Yes, in most cases, the deleted pictures are still on your camera media card even it is not showing in the file list. On deletion, camera may just erase the file information block and make the file invisible, also it mark the space of the deleted file as free space, but photo data is still there until new pictures are taken and re-use the physical space (disk sectors) of the deleted photo.
There are various ways to recover deleted pictures from a SD card, or other memory cards like CF card, XQD card, SDHC and microSD card. The first thing first, immediately after realizing that those deleted photo files are needed, you should stop taking new pictures and videos on the same SD card before you successfully recover them and keep them in a safe place. If you are on a photography session and cannot find a computer to recover them right now, it is a good idea to take the SD card from the camera card slot and use a different camera storage card to continue taking new photos.
After you find a computer (Windows or Mac), you may insert the card into the computer card reader slot, or use a USB card reader, then run some memory card data recovery software, or undelete software to restore the deleted photos. CardRecovery and WinUndelete are two popular SD card deleted files recovery software utilities from WinRecovery Software. CardRecovery is mainly designed to recover deleted, formatted pictures from SD Card and CF card. WinUndelete is a professional undelete software. WinUndelete specializes in recovering deleted files, from either memory cards, hard drives, or flash drives. For deleted photos on the SD card, CardRecovery and WinUndelete can both do the job and get the deleted photos back. But for deleted files on hard drives, WinUndelete is the one you need, while recovering formatted memory card, or damaged SD card, CardRecovery is a better choice.

CardRecovery: https://www.cardrecovery.com
WinUndelete: https://www.winundelete.com