Recover Photos from Android Phone microSD Card

Deleted important photos or videos from Android microSD card, formatted or erased the microSD card? Do not panic, in many cases, if you have not taken more pictures or videos on the card, microSD card recovery software like CardRecovery can help you recover the lost photos and videos from the microSD card.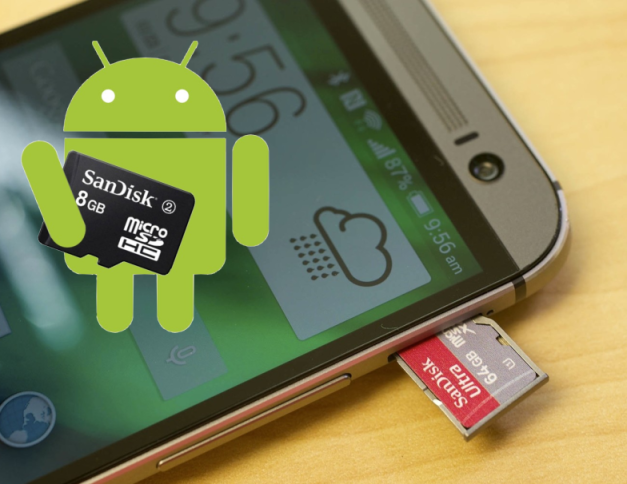 Many android smartphones use microSD card as external storage defaultly for photo storage. Some smartphones (e.g. Samsung Galaxy Series) may ask user whether to use the microSD card to store photos and videos when it detects a new microSD card inserted. Usually, a full resolution JPEG picture taken by a phone camera is more 5 MB and it is growing for new phones and better cameras, and a raw image file may exceed 20 MB. A 4K UHD video files may easily use hundreds of MB in a few minutes. So lots of phone users choose to save their photos and videos on the phone external storage - microSD card.

Google added a new feature to allow microSD card to be used as internal storage since Android 6.0 (Marshmallow). microSD card was slower than the internal storage, but as new high-speed microSD cards appear in the market, now, the microSD card is very ideal for extending the capacity of your phone storage to store more apps, music songs, maps, photos and videos.
microSD card is a very small size memory card (15 mm × 11 mm), which is as small as a fingernail. microSD card was first made by memory card manufacturer SanDisk. microSDHC and microSDXC are types for bigger capacity microSD cards. T-Flash and TransFlash are the former names of microSD cards.
microSD card uses flash storage as storage unit and FAT, exFAT as file system. It is logically same as the disks on your computer. So once a photo file was deleted from microSD card, to save time, Android OS does not actually empty the storage unit completely, instead, it just declares the storage unit of the file as empty and it can be re-used by other new data. That makes it possible for SD card recovery software to restore the deleted photos and videos.

CardRecovery software is one of the most popular SD card recovery software programs. It runs on Windows and Mac computers. To recover deleted photos from the microSD card of your phone, first step, you need to power off your phone, then take the microSD card out, and connect it to a computer. If your computer has a SD card reader slot, you may use a microSD to SD Memory Card Adapter (most microSD cards come with a SD Adapter in the package) to convert the microSD card to a standard SD card, then insert it into your SD card reader slot. You may also use a USB external microSD card reader to connect the card to your computer directly. A new drive letter will appear after the card is connected, then you may download and run CardRecovery software, install it to your computer, and run it to follow the steps to complete the lost data scan and recovery. Depending on the card capacity and speed, the full scan on the card may take 10 – 60 minutes, after that, the recoverable pictures will be listed for preview.
Some users may have a question regarding the photos and videos stored in the internal storage of the phone. CardRecovery software is designed to recover photos from microSD and SD card only, it is unable to recover lost photos from the internal storage of the phone. If you have not backed up your phone photos to cloud storage (e.g. Google Photo Storage) or computers, once they were inadvertently deleted, factory setting reset, or formatted, are they recoverable? The answer is yes but it is much more difficult than the external storage (microSD card). Due to the access permission limitation of android system, software tools are unable to access the internal storage in low level to perform the lost data scan. Most android data recovery software requires root access to the phone before using the recovery tools, it is very hard and risky for normal users to do that. Regular data backup is always recommended for either phone or computer users.