Thanks for using CardRecovery. If you have already received a registration key of CardRecovery, you can use the registration key to unlock the evaluation version to full version. The full version does not have any limitations on saving the recovered files.
1. Launch the software, click the menu and select "Help" -> "Enter Registration Key".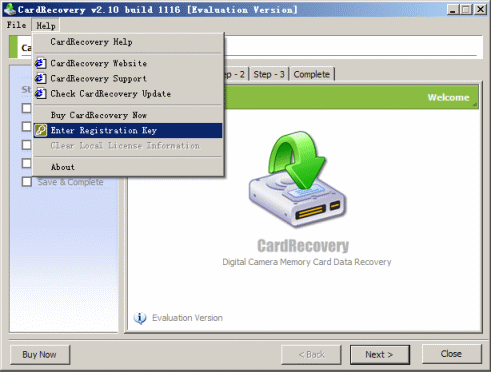 2. In the registration key window, please copy the registration key to clipboard in your mail client, and paste it in the registration key input box, then click [OK] button to complete the registration. If you have any difficulties entering it by copy & paste, you may also type it in manually.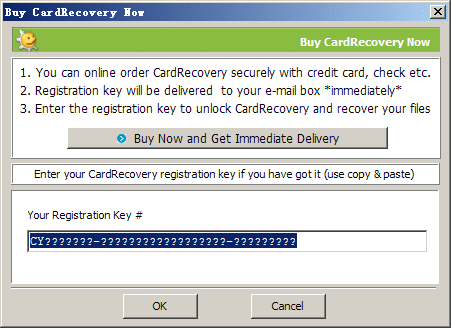 3. If you have difficulties entering the registration key, please contact CardRecovery support.